Deadly Precision
The Pro-Grade Optical Sensor: PMW3310
Remove all bottlenecks to your skill, the PMW3310 sensor with zero hardware acceleration, no matter how fast you move, MinosX3 is always offering you true 1:1 tracking and accurate movement during game sessions.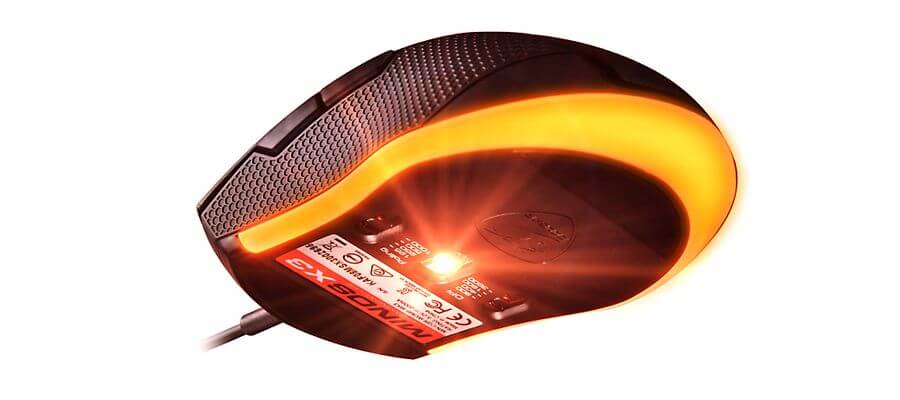 Get What You Want Instantly without Any Driver
Professional DPI setting for real gamers
COUGAR Minos X3 has been designed for professional gamers, so it uses 4 of the most popular DPI settings for real gamers: 800 – 400 – 1600 – 3200. And it takes just a few seconds to switch DPI on your mouse. No need to waste time uploading software. It's perfect if you like to bring your mouse and don't want to rely on software.
On the Fly DPI Adjustment (400/800/1600/3200)
Keep your mouse's speed and precision always perfectly adapted to the task at hand: a dedicated switch will allow you to select the right DPI level for each situation.
On-the-Fly Polling Rate Adjustment (125/250/500/1000 Hz)
All the speed you want with the compatibility you need. The dedicated switch for Polling Rate Adjustment will allow you to select the level that best suits your hardware requirements and personal preferences.
Absolute Comfort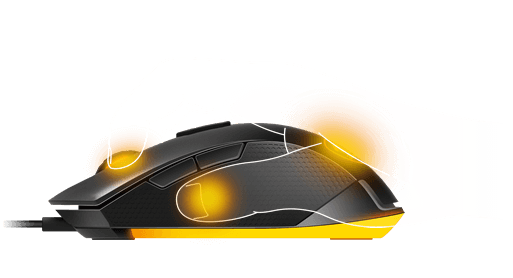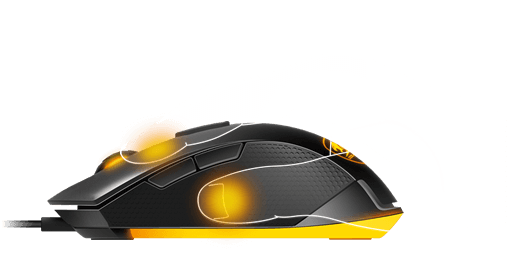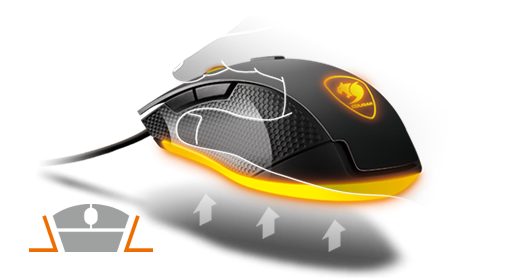 Tapered Design: Grabbed Easily and Lifted Quickly
Best gaming mouse for Claw Grip and Fingertip Grip users!
If you are looking for a perfect mouse for claw grip and fingertip grip, Minos X3 is the best choice! With refined ergonomic design, rubber coated flanks and unique tapered design, you can easily grab and quickly lift the mouse without any difficulty. Minos X3 is the greatest mouse for FPS / MOBA / RTS gamers, you will experience the pure comfort and the unparalleled stability.
Glow Your Show Time
8-Color Breathing Backlight with 10 effects
Enhance your gaming atmosphere right from the start! Minos X3 offers you 10 different lighting effects. If you ever want a change, a dedicated button will allow you change colors on the fly.
Product name
COUGAR MINOS X3 Gaming Mouse
Sensor
PMW3310 Optical gaming sensor
Resolution
400 / 800 / 1600 / 3200 DPI
Game type
FPS / MOBA / RTS
Polling rate
125 / 250 / 500 / 1000Hz
Switching
OMRON gaming switches
LED backlight
3 zone backlight
Frame rate
6500 FPS
Maximum tracking speed
130 IPS
Maximum acceleration
30 G
Interface
USB plug
Cable Length
1.8m
Dimension
122(L) X 67(W) X 40(H) mm
4.80(L) X 2.74(W) X 1.57(H) inch
Weight
94g (0.21lb)
System Requirements
Windows 7
Windows 8
Windows 10
Dimension